Employment Opportunities
Trades Technician III/ College HVAC Maintenance Technician (POSITION NO. 00450)
Reynolds Community College is the third largest community college in Virginia and offers a variety of academic programs and services to the residents of the City of Richmond and five nearby counties. Annually, our three campuses serve approximately 14,000 credit students and provide training for 6,500 students through the Community College Workforce Alliance. During our 47-year history we have educated more than 350,000 people in the Richmond area and 1 in 4 local working adults has attended Reynolds. Additional information is available at the College's Website:
www.reynolds.edu
.
Reynolds is seeking applicants who share in its commitment to students and teamwork. The College supports a culture of life-long learning, celebrating its diversity, and recruiting and retaining star quality employees. It is currently seeking applicants for the position of College HVAC Maintenance Technician, Pay Band 3. This position will be assigned to Facilities Management and Planning, Parham Road Campus, 1651 E. Parham Road, Richmond, VA 23228.
TYPE OF APPOINTMENT: Full-time classified position with state benefits.
DUTIES: Working under the direction of the Building and Grounds Manager, the College HVAC Maintenance Technician ensures that the safety of structures, inside appearance, and operation of buildings are kept in required working condition, and in a safe and clean manner. This position restores malfunctioning equipment and systems to normal operation with minimal interruption; and, monitors HVAC systems off-site by computer and makes adjustments as needed. This position performs assigned tasks with minimum supervision. The College HVAC Maintenance Technician carries a college-issued cell phone twenty-four (24) hours a day to answer emergency calls and is considered "essential personnel" for college and inclement weather emergencies. This is a college-wide position and may be assigned to any of the college's locations.
QUALIFICATIONS REQUIRED: Considerable working knowledge in commercial/industrial HVAC maintenance repairs and installations. Working knowledge of electrical, plumbing systems and demonstrated skill in the use of proper safety techniques in the performance of maintenance operations. Demonstrated skill in the use of a variety of diagnostic tools, instruments and equipment, and hand and power tools. Demonstrated ability to troubleshoot, diagnose, and repair a wide variety of HVAC equipment. Demonstrated ability to read and interpret blueprints/schematics, and diagrams; and, to operate a personal computer. Demonstrated ability to follow both written and verbal instructions and to prioritize work. Demonstrated ability to communicate with a diverse population. Ability to perform manual labor; lift and move heavy objects; and work from heights. High school diploma or equivalent with training at a trade school in HVAC; an equivalent combination of training and experience may substitute for this requirement. This position requires an EPA approved universal refrigerant certification (CFC) for the handling and charging of air conditioning units. Valid driver's license is required. The selected candidate must be able to pass the college's pre-employment security screening.
QUALIFICATIONS PREFERRED: Current carpentry skills are preferred.
PAY BAND RANGE: $25,718 - $66,683
STARTING SALARY: Approximate maximum hiring salary, $25,718 - $46,500, based on related experience and pre-employment salary.
APPLICATION DEADLINE: Applications will be accepted through May 17, 2019.
CONTACT INFORMATION: Emily Duncan, Recruitment Coordinator Email: employment@reynolds.edu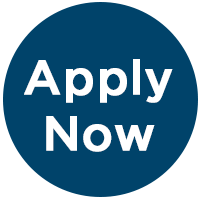 ---
Reynolds Community College does not discriminate on the basis of age, color, disability, family medical history or genetic information, military service, national origin, parental status, political affiliation, race, religion, sex (including pregnancy and gender identity), sexual orientation, or any other non-merit based factor in its employment opportunities, programs, services, and activities. Employment-related inquiries regarding the college's nondiscrimination policy should be addressed to: EEO Officer, EEO@Reynolds.edu.