Employment Opportunities
Administrative & Office Specialist II/Honors Program Administrative Support Specialist
(Position # W0053)
Reynolds Community College is the third largest community college in Virginia and offers a variety of academic programs and services to the residents of the City of Richmond and five nearby counties. Annually, our three campuses serve approximately 14,000 credit students and provide training for 6,500 students through the Community College Workforce Alliance. During our 47-year history we have educated more than 350,000 people in the Richmond area and 1 in 4 local working adults has attended Reynolds. Additional information is available at the College's Website:
www.reynolds.edu
.
Reynolds is seeking applicants who share in its commitment to students and teamwork. The College supports a culture of life-long learning, celebrating its diversity, and recruiting and retaining star quality employees. It is currently seeking applicants for the position of Honors Program Administrative Support Specialist, Pay Band 2. This position will be assigned to the Academic Affairs/Honors Program.
TYPE OF APPOINTMENT: Part-time hourly position without state benefits. Wage employees are restricted to working approximately 29 hours per week, not to exceed 1,500 hours annually.
DUTIES: Reporting to the Honors Program Coordinator, the Honors Program Administrative Support Specialist provides assistance to the Honors Program through a variety of administrative office tasks and duties. This position assists in the preparation of student workshops and events; takes minutes at sub-committee meetings; and assists in the coordination of student communications and marketing efforts, to include representing the program at college events. The Honors Program Administrative Support Specialist also assists with tracking program enrollment, collecting and organizing contracts and application materials, and maintaining an alumni database.
QUALIFICATIONS REQUIRED: Working knowledge of administrative and office support functions. Working knowledge of Microsoft Word, Excel, PowerPoint, Access, and Google Drive applications. Demonstrated ability to interpret and follow oral and written policies and procedures, and make independent work processing decisions. Demonstrated ability to organize, coordinate and prioritize multiple tasks while working in a fast paced, rapidly changing environment. Demonstrated ability to communicate effectively, orally and in writing, and provide a high level of customer service to a variety of audiences. High school diploma. Selected candidate must be able to pass the college's pre-employment security screening.
QUALIFICATIONS PREFERRED: Associate's degree or higher with technological proficiency in Microsoft Office Suite, Google Drive, Adobe Professional, content management systems for the web (i.e., OU Campus), and Weebly (or equivalent blog platform). Experience working in a community college or another academic setting is also preferred.
STARTING SALARY: Approximate maximum hiring rate of $10.35 per hour, based on related experience and pre-employment salary.
APPLICATION DEADLINE: Applications will be accepted through May 17, 2019.
CONTACT INFORMATION: Emily Duncan, Recruitment Coordinator Email: employment@reynolds.edu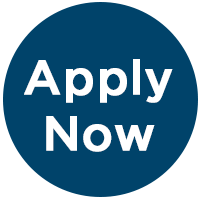 ---
Reynolds Community College does not discriminate on the basis of age, color, disability, family medical history or genetic information, military service, national origin, parental status, political affiliation, race, religion, sex (including pregnancy and gender identity), sexual orientation, or any other non-merit based factor in its employment opportunities, programs, services, and activities. Employment-related inquiries regarding the college's nondiscrimination policy should be addressed to: EEO Officer, EEO@Reynolds.edu.