Employment Opportunities
ASSISTANT COORDINATOR/INSTRUCTOR FOR VIRGINIA DEPARTMENT OF TRANSPORTATION (VDOT) CERTIFICATION (POSITION NO. GA366)
COMMUNITY COLLEGE WORKFORCE ALLIANCE (CCWA) is the comprehensive, combined regional workforce development team created as a partnership between John Tyler and Reynolds Community Colleges. Both colleges are multi-campus colleges serving the greater-Richmond area. CCWA serves over 700 businesses and approximately 12,000 participants annually through customized contract training and open enrollment offerings. CCWA is seeking applicants who share in its commitment to workforce development and teamwork. Both colleges and CCWA support a culture of life-long learning, celebrating their diversity, and recruiting and retaining star quality employees. CCWA's budget is entirely self-supporting through contracts, fees for services, grants, and business-community partnerships. The position will be assigned to CCWA with the physical work location being on the Chester campus of John Tyler Community College, located at 13101 Jefferson Davis Highway Chester, Virginia 23831.


TYPE OF APPOINTMENT: Full-time restricted twelve-month professional faculty-ranked appointment, with teaching responsibilities. Continued employment is based upon funding availability. Salary commensurate with the education and experience of the applicant. Salary range: $56,610 - $112,256. Approximate maximum hiring salary: $60,000.
QUALIFICATIONS REQUIRED: Considerable knowledge of and experience in the highway construction industry. Knowledge of adult training methods, curriculum design and development, and evaluation methodology. Demonstrated ability to facilitate customized certification training programs to targeted industries. Demonstrated ability to train other instructors in classroom management and instruction. Demonstrated ability to communicate effectively, orally and in writing, with a diverse population of training participants, faculty, staff, and business and community partners. Demonstrated ability to conduct professional presentations to employers and workforce partners. Demonstrated ability to organize, manage, and prioritize multiple tasks and maintain accurate records. Demonstrated ability to complete projects and assignments independently with minimal supervision. Demonstrated ability to operate a personal computer utilizing current software programs. Bachelor's degree from an accredited college or university is required, however a combination of education and work experience may substitute for this requirement. The selected candidate must successfully pass the college's pre-employment security screening.
QUALIFICATIONS PREFERRED: Recent and progressive work experience within VDOT operations is preferred. VDOT Materials certifications including: VDOT Central Mix Aggregate Plant Certification, VDOT Concrete Plant Certification, VDOT Concrete Field Certification, and VDOT Soils and Aggregate Compaction Certification are preferred.
POSITION RESPONSIBILITIES: Through a memorandum of understanding with VDOT, CCWA is responsible for offering a number of VDOT certification courses across the state. The Assistant Coordinator/Instructor for VDOT Certification will be responsible for facilitation of non-credit certification programs specifically related to CCWA's VDOT programming. Upon hire, the Assistant Coordinator/Instructor for VDOT Certification will become certified to teach the VDOT materials and VDOT inspector certification courses. This position will facilitate instruction at various locations across the Commonwealth of Virginia, and will develop curriculum, perform quality control checks of the certification curriculum, maintain laboratory equipment, and will be available for employer meetings to act as the subject matter expert for the curriculum. Additionally, the instructor will provide teaching skills in a technical laboratory, classroom (face-to-face), and online format.
APPLICATION PROCESS: Applications will be accepted until the position is filled.
To apply for this or any other Reynolds vacant position, please visit the Virginia Jobs website https://virginiajobs.peopleadmin.com. For full consideration, the cover letter, curriculum vitae, and unofficial undergraduate and graduate transcripts must be received with the online application. If you are invited for an interview, three current (within one year) letters of recommendation relevant to this position can be provided to the committee on the day of the interview, or must be received in the Office of Human Resources prior to the interview day. Official transcripts must be received in the Office of Human Resources prior to the first day of employment.
CONTACT INFORMATION: Emily Duncan, Recruitment Coordinator Email: employment@reynolds.edu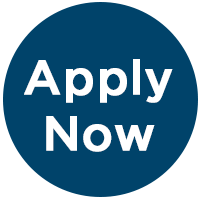 ---
Reynolds Community College does not discriminate on the basis of age, color, disability, family medical history or genetic information, military service, national origin, parental status, political affiliation, race, religion, sex (including pregnancy and gender identity), sexual orientation, or any other non-merit based factor in its employment opportunities, programs, services, and activities. Employment-related inquiries regarding the college's nondiscrimination policy should be addressed to: EEO Officer, EEO@Reynolds.edu.