Student Success
Student Profile
Meet Kimberly G.
M. Christine Watson
01 May 2023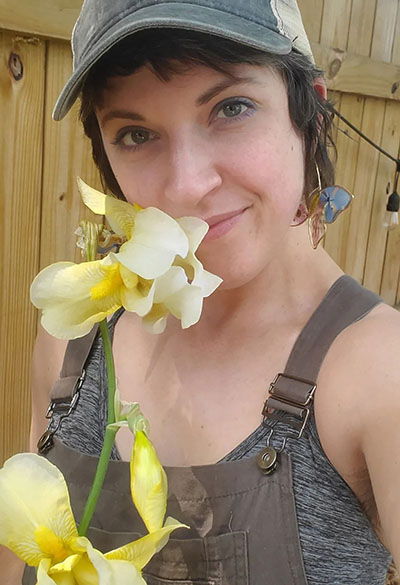 This enterprising Horticulture student combines her love of nature with design to establish a business creating stunning jewelry from flowers and plants she grows in her garden or forages in the wild.
Department: Horticulture
Hometown: I grew up in Blacksburg, VA, and now live in Richmond, VA.
What motivated you to get a degree / Why is getting a college education important?
I have worked in the restaurant industry my entire life, from casual to fine dining, and when the Covid-19 shutdown happened and restaurants closed, my life drastically changed. Over the past three years, I have moved on from the industry. Like many others, I started a garden during the pandemic. I was having a horrible time with it since I never really gardened before, so I decided to take a more hands-on class at Reynolds for guidance because all the information on the internet was overwhelming and honestly, I needed something positive to do at the time! Classes were mostly hybrid and outdoors. I fell in love with my teachers and the program, found a new passion, and decided to get a degree as well as my floral design certification.

Do you have a favorite class and/or professor and why?
All my professors have been wonderful, and every class is so different, but my favorite is Floral Design with David Pippin. I took this class on a whim just for fun and discovered I have an eye for design and love using flowers as a medium. Colors, patterns, textures, shapes, sculptural elements, and past trends are so fun to learn about when creating arrangements. I started pressing the flowers we picked on campus for class and discovered resin crafting to preserve them. When I had too many pressed flowers, I decided to combine my love of design, flowers, and jewelry with them, and my business RVA Petal Party was formed!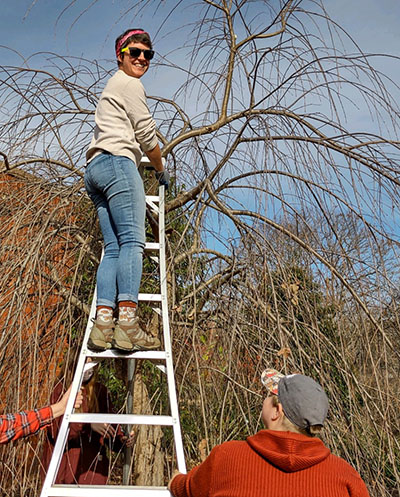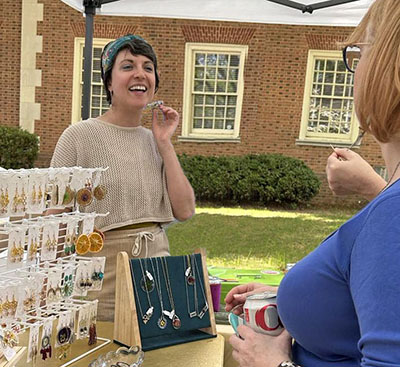 What do you enjoy about the Horticulture classes here at Reynolds Community College?
I love that classes are very hands-on and outdoors. My teachers, especially at the Goochland Campus, have created a wonderful space that provides everything I need to learn about horticulture. The greenhouses and gardens are so fun to work in, learning about tools, planning plant schedules, pruning, plant ID, and pest management and I love the field trip opportunities. I've gotten to have classes and work at multiple city parks and visit local farms to learn realistically what it is like to work in horticulture. 
How will your Horticulture degree help you achieve success in the business you've established?
I've started a flower garden, so I have more access to flowers and foliage to press for my business RVA Petal Party. I also want to start selling flower arrangements this summer and fall. I would love to have my own flower farm or work at one someday. I recently started working at a local plant nursery and use the plant knowledge I've learned at school to help customers plan their gardens, diagnose problems, and help them in general with their plant journey and I love it.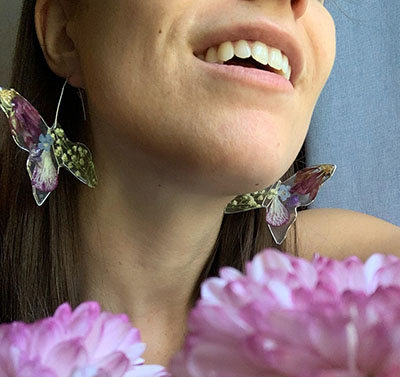 What's been your highlight of the year?
This semester I have gotten to work under Karin Stretchko's supervision as an intern. I love using the skills I have learned over the past few semesters to work independently on projects around both Goochland and the Kitchen's campuses, mostly seeding and transplanting for the greenhouse. I also learned to cut rafts for a hydroponic build. Karin also encouraged me to visit a former student's flower farm, Baxter Family Farm which was inspiring. I also have enjoyed working in the garden with Betsy fixing our garden fence, sowing seeds, and cutting down trees for mushroom logs for her class. David Seward helped guide me to get a vendor spot for the Spring Plant sale to sell my jewelry. I'm so excited to see all the hard work I, other students, and volunteers have done for the sale this year.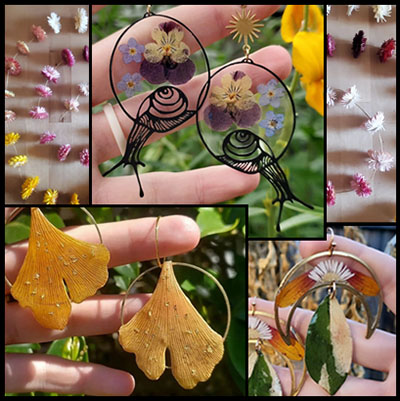 What is the best piece of advice you've been given?
Follow a passion you have discovered in the horticulture program, and do not be afraid to ask for compensation for your knowledge and hard work. If you have passion for your work, you are hard to replace and deserve to be recognized. Also, be happy at your job or it is not worth your time. Keep the connections you make because this is a community, and everyone knows one another.

What are your future goals or next steps after Reynolds?
I want to do well at the local plant nursery I work in, using my current skills and learning more in the field. Eventually, I would love to grow flowers/work on a flower farm and do floral arrangement pop-ups, as well as continue pressing flowers for RVA Petal Party.

Kimberly will graduate in Fall 2023.

Learn more about Reynolds Horticulture program.