Technology Support
Campus Computers
Need a computer?

Reynolds provides campus computers in the Parham Road, Downtown, and Goochland Campus libraries for student use.

Students can also check out mobile devices, such as laptops and tablets, from any of the three campus libraries for up to four hours. Devices that can be checked out (at no cost to students) include:
Dell Inspiron 7000 series 2-in-1 notebook running Windows 10 (23 total):

5 available at Parham Road, 13 available at Downtown and 5 available at Goochland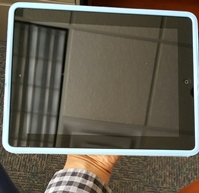 Hours & Locations
In-Person Service Hours
Aug. 31 - Dec. 18 all campus libraries will be open:
Monday: 10am - 5pm
Tuesday: 10am - 5pm
Wednesday: 10am - 6pm
Thursday: 10am - 5pm
Friday - Sunday: Closed
Remote Services Hours (for Libraries and Tutoring)
Monday - Thursday 8:30am - 6pm
Friday: 8:30am - 5pm

Rules

Students must pay to print out handheld documents using the PaperCut printing system.
No food or drink is permitted.
No children are permitted unless special permission given by college personnel per Reynolds Policy 4-31.
Students should be considerate of others and adhere to all Reynolds Learning Environment principles.
Students should review information pertaining to college-used software.
Students should review college policies regarding computer usage and ethics.