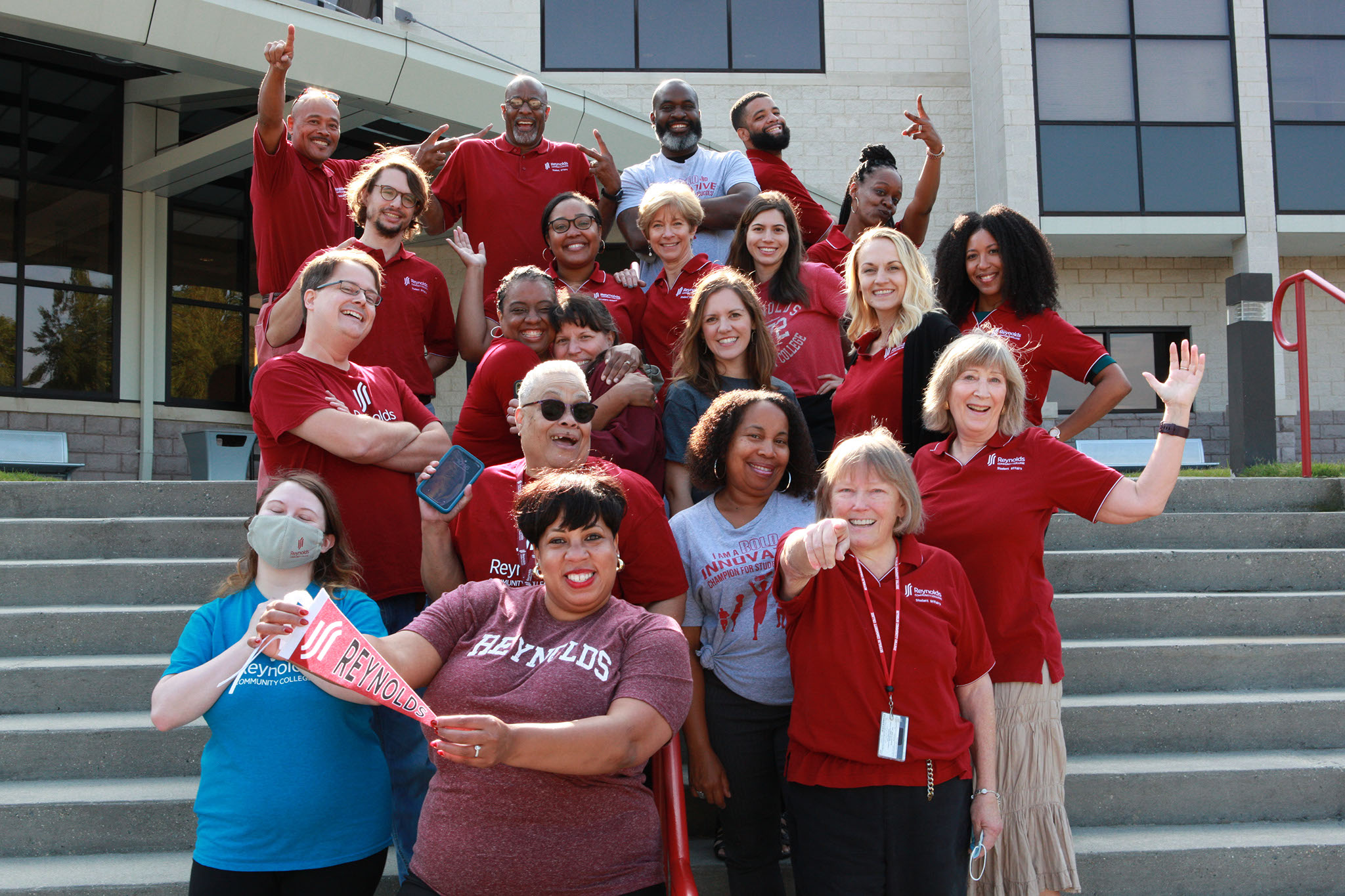 ---
Advising is important to your success at Reynolds! Speak with an advisor before you register for classes or anytime during the semester to learn more about how you can connect with resources, plan your college experience, and achieve your goals!
ADVISING | reynolds.edu/advising
We are committed to providing you with a coordinated care advising experience that will strengthen your connection to Reynolds. To assist you in meeting your goals, Reynolds First Year Advisors and Faculty advisors work with intentional collaboration to ensure you have the resources to plan your academic, career, and transfer goals. For new and returning students, use the Navigate Student App to make a virtual or in-person appointment with an advisor and more! Available in the Apple and Google Play stores. You may also schedule appointments using MyREYNOLDS.
Having trouble? Call (804) 523-6464.
STUDENT ORIENTATION, ADVISING, AND REGISTRATION (SOAR)
If you are new to Reynolds and plan to enroll this semester you are required to attend SOAR. This orientation will prepare you for a successful college career. To get started contact an advisor at advising@reynolds.edu or (804) 523-5155 and learn how to enroll. To schedule your orientation, visit reynolds.edu/orientation.
---
Virtual Registration Lab
Don't go it alone! We're here to help. Get advising and registration assistance using the Virtual Advising Sign Up. It's easy and available during regular business hours.
Simply fill out a quick form letting us know what type of assistance you need and a lab assistant will contact you via phone or Zoom.
Available:
Monday, Tuesday, Thursday, Friday: 8:30 a.m. - 5 p.m.
Wednesday: 8:30 a.m .- 6 p.m.
CAREER ADVISING | reynolds.edu/career
In addition to academic program advising, Reynolds provides advising to help you with career exploration. Career advisors offer assistance in career decision-making, job searches, and on-site visits with employer visits. Make an appointment for career advising contact careers@reynolds.edu or (804) 523-5067.

TRANSFER ADVISING | reynolds.edu/transfer

If you intend to transfer, Reynolds provides advising to help you develop a specific academic plan that will transfer to a four-year college or university of your choice. Make an appointment for transfer advising at transfer@reynolds.edu or (804) 523-5900.