Employment Opportunities
Custodial Services Worker, #00241
(Housekeeping & Apparel Worker I)
At J. Sargeant Reynolds Community College, we are committed to the success of all students. We believe all students will reach their full potential when we create conditions that allow it and it is our responsibility to do so. We are mindful that equitable outcomes are only achieved through intentional action that eliminates barriers to achievement. Successful candidates for positions, regardless of job duties, must embrace the responsibility to serve all students so that they may succeed and prosper.
TYPE OF APPOINTMENT: Full-time classified position with state benefits.
DUTIES: Working as a member of the Facilities team, the Members of the Custodial Services staff provide a clean and safe environment within Reynolds facilities for students, faculty, staff, and visitors. The duties of the Custodial Services Worker include: cleaning classrooms, offices and hallways; cleaning public areas and restrooms; cleaning floors and stairwells; and assisting with moving furniture, set-ups for special events, and snow removal. Custodial staff members may be called upon to conduct work assignments at any of the college's locations; and are considered "essential personnel" serving on the college-wide emergency team.
The college is seeking Custodial staff members for both the Parham Road and Downtown Campuses. Applications submitted for this recruitment will be under consideration for either campus; however, if you have a preferred location please include that in your application materials.
QUALIFICATIONS REQUIRED: Working knowledge of cleaning methods and use of cleaning supplies and equipment. Knowledge and skill in proper cleaning techniques. Knowledge of and ability to apply proper safety techniques to be used in day-to-day housekeeping operations. Ability to operate buffers, wet and dry vacuums, and other housekeeping equipment. Ability to follow oral and written instructions. Ability to lift and move heavy objects, stand for extended periods of time, and to tolerate contact with a variety of cleaning products and solutions. High school graduate or equivalent; however a combination of training and experience may substitute for this requirement. Selected candidate must be able to pass the college's pre-employment security screening.
QUALIFICATIONS PREFERRED: Current hands-on work experience in custodial services and custodial services experience in a school or institution-type environment are preferred. Valid driver's license is also preferred.
PAY BAND: 1
STARTING SALARY: Maximum hiring salary: $27,500, based on related experience.
APPLICATION DEADLINE: Applications will be accepted until the position is filled
To apply for this position, please visit the Virginia Community College Jobs Portal: https://jobs.vccs.edu/postings/36480
CONTACT INFORMATION: Emily Duncan, Recruitment Coordinator Email: employment@reynolds.edu


Reynolds is committed to hiring and retaining a racially diverse, culturally competent staff at all levels of the organization who reflect the demographics of our students. We also believe in providing an ongoing investment in our faculty and staff to deepen their skills and competencies to serve the full range of our student population.
Reynolds is one of the largest community colleges in Virginia and serves Virginia's capital city and five nearby counties. Annually, our four campus sites serve approximately 13,000 credit students and provide training for 7,400 students through the Community College Workforce Alliance. Additional information is available at the College's Website: www.reynolds.edu.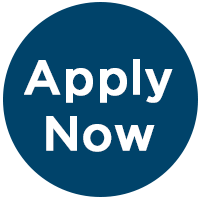 ---
J. Sargeant Reynolds Community College does not discriminate on the basis of age (except when age is a bona fide occupational qualification); color; disability; gender identity or expression; genetic information; military service; national origin; political affiliation; pregnancy, childbirth, or related medical conditions, including lactation; race (or traits historically associated with race including hair texture, hair type, and protective hairstyles such as braids, locks, and twists); religion; sex; sexual orientation; veterans status, or any other non-merit based factor in its employment opportunities, programs, services, and activities.