Employment Opportunities
Culinary Arts Instructors (ADJUNCT)
Reynolds Community College has an exciting opportunity available for an Instructor of Culinary Arts to be located at the Downtown Campus and The Kitchens at Reynolds, which is scheduled to open Fall 2020! More than a culinary school, The Kitchens at Reynolds is the new front door to Richmond's East End community with an unbelievable menu of workforce training and academic programs. It will feature spaces designed to engage the neighborhood, including a market/cafe, an urban garden, and a state-of-the art greenhouse that will provide a farm-to-table learning experience. Reynolds is seeking applicants who share in its commitment to student success by striving to eliminate barriers to college access and achievement. The College champions a culture of inclusivity and diversity by recruiting and retaining a dynamic workforce who share in the value of respecting and celebrating a deeply diverse community of students, faculty, and staff. Additional information is available at the College's Website:
http://www.reynolds.edu
. The College is seeking adjunct instructors to teach day, evening and Saturday classes in Culinary Arts.
TYPE OF APPOINTMENT: Part-time adjunct teaching faculty-ranked appointment. Salary commensurate with the education and experience of the applicant. The positions are needed for the Fall 2020 semester.



QUALIFICATIONS REQUIRED: Associate's degree in Culinary Arts and a minimum of two (2) years of related occupational experience at the Certified Sous Chef level or higher in the field of Culinary Arts is required. Current ServSafe certification. The selected candidate must be able to successfully pass the college's pre-employment security screening.


QUALIFICATIONS PREFERRED: Bachelor's degree in Culinary Arts or Foodservice Management. Considerable Executive Chef level experience or higher within the past five (5) years, with two (2) years of recent, progressive, and direct supervisory and production experience is preferred. Previous post-secondary teaching experience in culinary arts and/or food service management; and, are also preferred. Eligibility to certify as a Certified Sous Chef (CSC) and Certified Culinary Educator (CCE) via American Culinary Federation is also preferred. Demonstrated ability to incorporate technology routinely into instructional and faculty responsibilities, including use of Canvas (LMS) Learning Management System. Demonstrated ability in Hazard Analysis and Critical Control Points (HACCP) and environmental hygiene. Demonstrated ability to communicate and work effectively with multi-cultural populations that support diversity, cultural understanding and inclusion. Demonstrated ability to use a personal computer and current Microsoft Office programs and point-of-sale (POS) technologies.


APPLICATION PROCESS:
To apply for this or any other Reynolds vacant position, please visit the Virginia Jobs website
https://virginiajobs.peopleadmin.com.
For full consideration, the cover letter, resume or curriculum vitae, and
unofficial
transcripts must be received with the online application submission.
CONTACT INFORMATION: Jesse Miller, School of Business, Email: jmiller@reynolds.edu, Phone: (804) 523-5070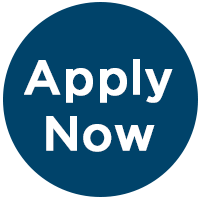 ---
Reynolds Community College does not discriminate on the basis of age, color, disability, family medical history or genetic information, military service, national origin, parental status, political affiliation, race, religion, sex (including pregnancy and gender identity), sexual orientation, or any other non-merit based factor in its employment opportunities, programs, services, and activities. Employment-related inquiries regarding the college's nondiscrimination policy should be addressed to: EEO Officer, EEO@Reynolds.edu.