Employment Opportunities
WELDING INSTRUCTORS (PART-TIME)
Reynolds Community College is one of the largest community colleges in Virginia and offers a variety of academic programs and services to the residents of the City of Richmond and five nearby counties. Annually, our three campuses serve approximately 14,000 credit students and provide training for 6,500 students through the Community College Workforce Alliance. During our 47-year history we have educated more than 350,000 people in the Richmond area and 1 in 4 local working adults has attended Reynolds. Additional information is available at the College's Website:
www.reynolds.edu
.

Reynolds is seeking applicants who share in its commitment to student success by striving to eliminate barriers to college access and achievement. The College champions a culture of inclusivity and diversity by recruiting and retaining a dynamic workforce who share in the value of respecting and celebrating a deeply diverse community of students, faculty, and staff. The College is seeking adjunct instructors to teach daytime or evening classes in Welding Technology at either the Goochland or Parham Road Campuses. Potential start dates for classes are in the Fall 2020 semester, which begins in August 2020.
TYPE OF APPOINTMENT: Part-time adjunct teaching faculty-ranked appointment. Salary commensurate with the education and experience of the applicant.



QUALIFICATIONS REQUIRED:
High school diploma or equivalent; or, the high school diploma or equivalent with a Certificate in Welding. Five (5) years of recent occupational experience in Welding Technology. The selected candidate must be able to successfully pass the college's pre-employment security screening.
QUALIFICATIONS PREFERRED: Demonstrated ability to read welding drawings and prints. AWS Certification or equivalent. Experience in SMAW, GMAW, GTAW, OAW, OAC, and PAC. Strong written and oral communication skills. Demonstrated ability to communicate and work effectively with multi-cultural populations that support diversity, cultural understanding and inclusion is preferred. Previous teaching experience is also preferred.



APPLICATION PROCESS:
Applications will be accepted until the position is filled. To apply for this position, please visit the Virginia Jobs website
https://virginiajobs.peopleadmin.com
.
CONTACT INFORMATION: Michael Vaughan
Phone: (804) 523-5941, or Email: mvaughan@reynolds.edu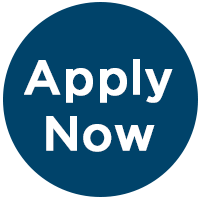 ---
Reynolds Community College does not discriminate on the basis of age, color, disability, family medical history or genetic information, military service, national origin, parental status, political affiliation, race, religion, sex (including pregnancy and gender identity), sexual orientation, or any other non-merit based factor in its employment opportunities, programs, services, and activities. Employment-related inquiries regarding the college's nondiscrimination policy should be addressed to: EEO Officer, EEO@Reynolds.edu.