Director, Grants Management, #FA426
At J. Sargeant Reynolds Community College, we are committed to the success of all students. We believe all students will reach their full potential when we create conditions that allow it and it is our responsibility to do so. We are mindful that equitable outcomes are only achieved through intentional action that eliminates barriers to achievement. Successful candidates for positions, regardless of job duties, must embrace the responsibility to serve all students so that they may succeed and prosper. This position will be assigned to Institutional Advancement and Strategic Planning, located on the college's Parham Road Campus, 1651 E. Parham Road.

TYPE OF APPOINTMENT: Full-time twelve-month administrative faculty-ranked appointment. Salary commensurate with the education and experience of the applicant. Salary range: $71,329 - $95,000.

QUALIFICATIONS REQUIRED: Master's degree in a related field is required. Considerable knowledge and ability to conduct sound research and write strong expository and persuasive proposals which demonstrate capacity for attention to detail and logic models with low margin for error. Demonstrated ability to develop grant proposals; to meet strict deadlines; and to access, navigate, and submit grants using online portals. Knowledge of and ability to integrate College policies and procedures and institutional goals into grant proposals; and the ability to organize work, use analysis, problem solving and reason to develop grant proposals that advance the interests of Reynolds. Ability to perform work that involves high level issues, processes, or organizational needs; and the ability to make recommendations that impact the budget. Demonstrated strong communication skills with the ability to communicate effectively with a variety of constituencies including students, faculty, administrators, staff and external partners. Demonstrated ability to utilize Microsoft Office and appropriate software to the extent required to effectively perform the essential functions.

QUALIFICATIONS PREFERRED: Grant Professionals Certification (GPC) is preferred. A minimum of three (3) years grant development experience in a higher education or grants field within the last five years, or equivalent combination of education and experience is strongly preferred. Current experience developing, and writing Federal/State grants is also preferred.

POSITION RESPONSIBILITIES: Reporting to the Vice President, Institutional Advancement/Chief Strategy Officer, the Director of Grants Management is responsible for assisting the College in seeking and securing external funds from governmental entities and private organizations, leading the development of grant-funded programs designed to enhance student success and completion. This position will also be responsible for leading cross-functional teams through the Reynolds Grant Life Cycle, from conceptualization to final proposal submission; and works with grant principal investigators to ensure all reporting documentation is completed, as well as with the college's fiscal grants administrator to reconcile grant budgets.

APPLICATION PROCESS: Application reviews will begin June 27, 2022, and will be accepted until the position is filled.
To apply for this position, please visit the VCCS Applicant Tracking System: https://jobs.vccs.edu/postings/47266
For full consideration, the cover letter, curriculum vitae/resume, and unofficial undergraduate and graduate transcripts should be received with the online application. Official transcripts will be required upon hire.
CONTACT INFORMATION: Emily Duncan, Recruitment Coordinator Email: employment@reynolds.edu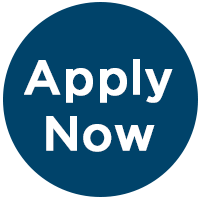 ---
J. Sargeant Reynolds Community College does not discriminate on the basis of age (except when age is a bona fide occupational qualification); color; disability; gender identity or expression; genetic information; military service; national origin; political affiliation; pregnancy, childbirth, or related medical conditions, including lactation; race (or traits historically associated with race including hair texture, hair type, and protective hairstyles such as braids, locks, and twists); religion; sex; sexual orientation; veterans status, or any other non-merit based factor in its employment opportunities, programs, services, and activities.