Employment Opportunities
Administrative Assistant , #RO464
(Administrative & Office Specialist III)
J. Sargeant Reynolds Community College is one of the largest community colleges in Virginia and offers a variety of academic programs and services to the residents of the City of Richmond and five nearby counties. Annually, our three campuses serve approximately 13,000 credit students and provide training for 7,400 students through the Community College Workforce Alliance. During our 48-year history Reynolds is proud to have educated more than 350,000 people in the greater Richmond area. Additional information is available at the College's Website: www.reynolds.edu.
Reynolds is seeking applicants who share in its commitment to student success by striving to eliminate barriers to college access and achievement. The College champions a culture of inclusivity and diversity by recruiting and retaining a dynamic workforce who share in the value of respecting and celebrating a deeply diverse community of students, faculty, and staff. Reynolds is currently seeking applicants for the position of Administrative Assistant which will be assigned to the Division of Enrollment Management and Student Success/Advising Services on the Parham Road Campus, 1651 E. Parham Road, Richmond, VA.
TYPE OF APPOINTMENT: Full-time restricted classified position with state benefits. Continued employment will be based on funding availability.
DUTIES: The Administrative Assistant provides direct administrative support to Associate Dean of Advising Services as well as new student orientation processes and student engagement events. This position acts as a liaison between the Associate Dean of Advising Services and all divisional staff, faculty, and college administrators; and assists in the management of part-time front desk staff as well as administrative operations for new student orientation. Duties include managing the daily operations of the office by performing administrative and support functions, to include monitoring and reconciling budgets; maintaining calendars, databases, and spreadsheets; scheduling appointments; developing and maintaining the office filing systems; creating and editing letters; generating reports; and assisting with new student orientation administrative details, as well as other special projects.
QUALIFICATIONS REQUIRED: Working knowledge of administrative and office support functions. Considerable knowledge of and proficiency in personal computers and the latest computing tools inclusive of Microsoft Office Suites software (Word, Excel and PowerPoint). Demonstrated ability to work independently as well as within team settings. Demonstrated ability to professionally interact with individuals with a wide range of interests and backgrounds, to include students and families, faculty and staff, and the general public. Demonstrated ability to develop and maintain spreadsheets, databases and intranet sites. Demonstrated ability to track and manage departmental budgets. Demonstrated ability to multi-task in a fast paced environment utilizing highly effective organizational skills and independent work processing decisions. Demonstrated ability to communicate, both orally and in writing, and work effectively with multi-cultural populations that support diversity, cultural understanding and inclusion. High school graduate or equivalent. The selected candidate must be able to pass the college's pre-employment security screening.
QUALIFICATIONS PREFERRED: High school diploma supplemented with business-oriented or related curriculum preferred. Experience working with PeopleSoft's Student Information Systems and EAB Navigate is preferred. Experience working in an academic or similar setting is also preferred.
PAY BAND RANGE: $27,004 - $70,017
STARTING SALARY: Approximate hiring salary, $27,004 - $36,000, based on related experience.
APPLICATION DEADLINE: Applications will be accepted through July 17, 2020.
CONTACT INFORMATION: Emily Duncan, Recruitment Coordinator Email: employment@reynolds.edu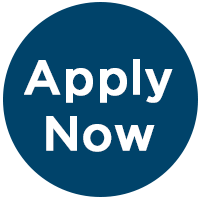 ---
Reynolds Community College does not discriminate on the basis of age, color, disability, family medical history or genetic information, military service, national origin, parental status, political affiliation, race, religion, sex (including pregnancy and gender identity), sexual orientation, or any other non-merit based factor in its employment opportunities, programs, services, and activities. Employment-related inquiries regarding the college's nondiscrimination policy should be addressed to: EEO Officer, EEO@Reynolds.edu.