Employment Opportunities
Multi-Media Specialist (digital content creator), #W0110
At J. Sargeant Reynolds Community College, we are committed to the success of all students. We believe all students will reach their full potential when we create conditions that allow it and it is our responsibility to do so. We are mindful that equitable outcomes are only achieved through intentional action that eliminates barriers to achievement. Successful candidates for positions, regardless of job duties, must embrace the responsibility to serve all students so that they may succeed and prosper.
TYPE OF APPOINTMENT: Part-time hourly position without state benefits. This position must have the ability to work outside of typical business hours as needed, potentially including, but not limited to, evenings and weekends.
DUTIES: Reynolds Community College, one of the largest and most diverse colleges within the 23 community colleges in Virginia, is seeking a talented visual story teller and creator of digital content. Ideally, the candidate will have a passion for and experience in both turnkey video production and photography and the commitment and desire to serve students and the community college mission, with a strong commitment to diversity and equity. We strive to create exciting and interesting digital content that will engage our audiences on marketing channels ranging from social media and digital ads, to websites, presentations, and dynamic email campaigns. We seek someone to work collaboratively with the department in the strategy and creation of video and digital content for Reynolds current and future students. The goal of the Marketing team is to deliver personalized, meaningful, and outstanding experiences to all Reynolds students, prospective families, and faculty/staff in the most creative and resourceful way possible. This position reports to Marketing Director and, at times, works closely with the Director of Communications for special projects for the college president.
QUALIFICATIONS REQUIRED: Considerable knowledge of professional communication skills related to marketing, social media, and executive leadership projects; with strong editing and graphic design skills. Considerable experience with Adobe Creative Suite, including Premiere, Premiere Rush, and Photoshop. Demonstrated understanding of social media and experience creating web content, preferably in higher education or government agencies. Demonstrated knowledge of using content management systems to update digital content; and understanding of Digital Asset Management, naming conventions, and digital file storage. Experience with shooting on campus events, video production, including production planning and scheduling talent; experience with cinema-style and DSLR cameras; and experience shooting professional photos, to include professional lighting systems and audio equipment. Ability to understand historical, current, and future trends in the digital content and social media spaces. Detail-oriented approach and the ability to work under pressure; with the ability to edit according to tight deadlines, scripts and brand guidelines; and manage multiple projects and competing priorities. Ability to work in a collaborative team setting to creatively help the team enhance its social media content and strategy, while also being self-motivated and organized. Selected candidate must be able to pass the college's pre-employment security screening.
QUALIFICATIONS PREFERRED: Bachelor's degree, preferably in a related field of video or photography. Familiarity with social media platforms that rely on video to engage audiences. Experience with basic motion graphics (Adobe After Effects).
STARTING SALARY: Based on related experience.
PAY BAND: 4
APPLICATION DEADLINE: Applications will be accepted until the position is filled; first reviews begin July 6, 2021
APPLICATION PROCESS: To apply for this position please visit https://jobs.vccs.edu/postings/35042

CONTACT INFORMATION: Emily Duncan, Recruitment Coordinator Email: employment@reynolds.edu


Reynolds is committed to hiring and retaining a racially diverse, culturally competent staff at all levels of the organization who reflect the demographics of our students. We also believe in providing an ongoing investment in our faculty and staff to deepen their skills and competencies to serve the full range of our student population.
Reynolds is one of the largest community colleges in Virginia and serves Virginia's capital city and five nearby counties. Annually, our four campus sites serve approximately 13,000 credit students and provide training for 7,400 students through the Community College Workforce Alliance. Additional information is available at the College's Website: www.reynolds.edu.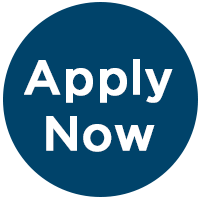 ---
J. Sargeant Reynolds Community College does not discriminate on the basis of age (except when age is a bona fide occupational qualification); color; disability; gender identity or expression; genetic information; military service; national origin; political affiliation; pregnancy, childbirth, or related medical conditions, including lactation; race (or traits historically associated with race including hair texture, hair type, and protective hairstyles such as braids, locks, and twists); religion; sex; sexual orientation; veterans status, or any other non-merit based factor in its employment opportunities, programs, services, and activities. Employment-related inquiries regarding the college's nondiscrimination policy should be addressed to: EEO Officer, EEO@Reynolds.edu.