Welding Instructor (#FO424)
At J. Sargeant Reynolds Community College, we are committed to the success of all students. We believe all students will reach their full potential when we create conditions that allow it and it is our responsibility to do so. We are mindful that equitable outcomes are only achieved through intentional action that eliminates barriers to achievement. Successful candidates for positions, regardless of job duties, must embrace the responsibility to serve all students so that they may succeed and prosper. Reynolds is currently seeking applicants for the position of Welding Instructor which will be assigned to the School of Business and Industrial Trades on the Parham Road Campus, 1651 E. Parham Road.

TYPE OF APPOINTMENT: Full-time nine-month teaching faculty-ranked appointment. Salary range: $45,965 - $65,000. Salary commensurate with the education and experience of the applicant.

QUALIFICATIONS REQUIRED: High school diploma or equivalent with minimum 5-years current experience in the field is required. Ability to operate a fork lift and a valid driver's license required.

QUALIFICATIONS PREFERRED: An associate's degree or equivalent in the teaching field and welding teaching experience are preferred. AWS and/or NCCER Certifications. Demonstrated excellence in teaching and the ability to teach web-based/online are preferred. Excellent communication and interpersonal skills; and evidence of successful work experience as a team member. Demonstrated ability to work effectively with culturally diverse student populations, be committed to quality instruction, and scholarship and academic integrity. Interest and/or experience in engaging students in campus life outside the classroom preferred.

POSITION RESPONSIBILITIES: The primary responsibilities are teaching welding courses. Faculty loads are scheduled on an average load of fifteen (15) credit hours per semester. Office hours, advising and collateral duty assignments are required. Faculty member is required to contribute to curriculum and course development. Teaching schedules may include day and evening classes, dual enrollment classes with local high schools, and multiple campus assignments. Opportunities for summer teaching will be based on student interest

APPLICATION PROCESS: Application reviews will begin March 28, 2022. Applications will be accepted until the position is filled. To apply for this position, please visit the VCCS Jobs Portal: https://jobs.vccs.edu/postings/43830
For full consideration, the cover letter, curriculum vitae/resume must be received with the online application. Official transcripts will be required upon hire.
CONTACT INFORMATION: Emily Duncan, Recruitment Coordinator Email: employment@reynolds.edu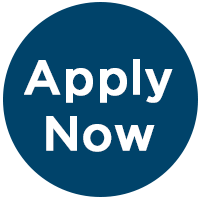 ---
J. Sargeant Reynolds Community College does not discriminate on the basis of age (except when age is a bona fide occupational qualification); color; disability; gender identity or expression; genetic information; military service; national origin; political affiliation; pregnancy, childbirth, or related medical conditions, including lactation; race (or traits historically associated with race including hair texture, hair type, and protective hairstyles such as braids, locks, and twists); religion; sex; sexual orientation; veterans status, or any other non-merit based factor in its employment opportunities, programs, services, and activities.