Employment Opportunities
Program Support Technician, #00473
(Administrative & Office Specialist III)
At J. Sargeant Reynolds Community College, we are committed to the success of all students. We believe all students will reach their full potential when we create conditions that allow it and it is our responsibility to do so. We are mindful that equitable outcomes are only achieved through intentional action that eliminates barriers to achievement. Successful candidates for positions, regardless of job duties, must embrace the responsibility to serve all students so that they may succeed and prosper.
The Community College Workforce Alliance (CCWA) is the comprehensive, combined regional workforce development team created as a partnership between John Tyler and J. Sargeant Reynolds Community Colleges. Both colleges are multi-campus colleges serving the greater-Richmond area. CCWA serves over 700 businesses and approximately 12,000 participants annually through customized contract training and open enrollment offerings. CCWA is currently seeking applicants for the position of Program Support Technician, which will be located on the Chester Campus of John Tyler Community College, 13101 Jefferson Davis Highway Chester, Virginia 23831.
TYPE OF APPOINTMENT: Full-time classified position with state benefits. Continuation of employment based on funding availability.
DUTIES: The Program Support Technician will support the mission of the Community College Workforce Alliance (CCWA) by providing administrative program support for CCWA's healthcare programs. This position will also collaborate with team members to assist other programs and business supportive services with minimal supervision and the highest level of customer service. The Program Support Technician will help oversee and manage the coordination of on-site, online, and off-site classes. This position will work directly with internal and external customers and will manage data in accordance with college policy using internal computer software systems (i.e. Wes/Lumens, SIS, AdminTools, etc.) for setting up classes, registrations, grant processing, and billing. Other responsibilities include program coordination of room reservations, instructor communication, technology support, security, facilities support, and fiscal responsibilities.
QUALIFICATIONS REQUIRED: Considerable working knowledge of generally accepted administrative and office support functions. Considerable working knowledge of and proficiency with Microsoft Word, Excel, Outlook, and the internet. Demonstrated ability to communicate, both orally and in writing, and work effectively with multi-cultural populations that support diversity, cultural understanding and inclusion. Demonstrated ability to provide exceptional customer service utilizing strong interpersonal skills. Demonstrated ability to interpret and follow oral and written policies and procedures; and make independent work processing decisions. Demonstrated ability to organize, coordinate, and prioritize multiple tasks, and keep accurate records while working in a fast paced, rapidly changing environment. High school diploma or equivalent. Selected candidate must be able to pass the college's pre-employment security screening.
QUALIFICATIONS PREFERRED: High School diploma supplemented by a post-secondary business oriented curriculum is preferred. Experience working with information systems and financial reports is preferred. Experience working with computer based student registration systems preferred. Experience communicating with corporate and government agencies is also preferred.
PAY BAND: 3
STARTING SALARY: Maximum starting salary, $41,500. Based on related experience.
APPLICATION DEADLINE: Applications will be accepted until the position is filled.
To apply for this posting, please visit https://jobs.vccs.edu/postings/40006
CONTACT INFORMATION: Emily Duncan, Recruitment Coordinator Email: employment@reynolds.edu


Reynolds is committed to hiring and retaining a racially diverse, culturally competent staff at all levels of the organization who reflect the demographics of our students. We also believe in providing an ongoing investment in our faculty and staff to deepen their skills and competencies to serve the full range of our student population. Reynolds is one of the largest community colleges in Virginia and serves Virginia's capital city and five nearby counties. Annually, our four campus sites serve approximately 13,000 credit students and provide training for 7,400 students through the Community College Workforce Alliance. Additional information is available at the College's Website: www.reynolds.edu.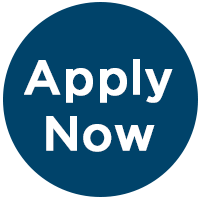 ---
J. Sargeant Reynolds Community College does not discriminate on the basis of age (except when age is a bona fide occupational qualification); color; disability; gender identity or expression; genetic information; military service; national origin; political affiliation; pregnancy, childbirth, or related medical conditions, including lactation; race (or traits historically associated with race including hair texture, hair type, and protective hairstyles such as braids, locks, and twists); religion; sex; sexual orientation; veterans status, or any other non-merit based factor in its employment opportunities, programs, services, and activities.