Information Technology Programs and Systems Coordinator
(Education Support Specialist III)
The Community College Workforce Alliance (CCWA) is the comprehensive, combined regional workforce development team created as a partnership between John Tyler (becoming Brightpoint) and Reynolds Community Colleges. Both colleges are multi-campus colleges serving the greater-Richmond area. CCWA serves over 700 businesses and approximately 12,000 participants annually through customized contract training and open enrollment offerings. CCWA is currently seeking applicants for the position of Information Technology Programs and Systems Coordinator.  This position will have a primary work location on the Midlothian Campus of John Tyler (becoming Brightpoint) with work responsibilities at all CCWA locations and sites
TYPE OF APPOINTMENT:  Full-time classified position with state benefits.


 DUTIES: The Information Technology Programs and Systems Coordinator is responsible for pursuing new, and developing existing workforce credentials for the delivery of open enrollment and contract training programs to area employers, workforce partners, and job seekers. The Coordinator will utilize FastForward, grants, job seeker funds, and employer funds to launch and sustain programs. The incumbent in the position will market, sell, consult, develop, organize, and supervise the delivery of these training programs, specific to the Information Technology industry sector. This position will collaborate with the IT Industry Liaison to develop relationships and work with business and industry, economic development, and the CCWA leadership team to identify training programs that CCWA should develop and promote in order to become the region's first stop for workforce solutions. Additionally, the IT Programs and Systems Coordinator will provide subject matter expertise and operational support to the VCCS's information and data systems for the CCWA sector teams. 
QUALIFICATIONS REQUIRED: Working knowledge of the information technology industry within Central VA and its career and education pathways, including degrees, certifications, and work-based learning opportunities. Working knowledge of consulting, training and development, adult education, and sales management; and of contract negotiations related to agreements with existing and potential clients. Knowledge of assessing client or business needs, coordinating training staff, and providing necessary training resources. Knowledge of business prospecting and sales techniques, including cold-calling, networking, and lead generation. Some knowledge of adult training methods, curriculum design and development, and evaluation methodology. Demonstrated ability to develop and deliver customized training and targeted industry training solutions for various employee groups, in addition to having conducted professional presentations. Demonstrated ability to develop effective work teams; to supervise and direct work activities; and to manage and develop the professional needs of full- and/or part-time staff.  Demonstrated ability to communicate effectively, orally and in writing, with a diverse population of training participants, faculty, staff, and business and community partners. Demonstrated ability to set priorities and to organize and deliver multiple projects in a timely manner. High School Diploma supplemented with coursework and/or training in business or IT oriented curriculum is required. 
QUALIFICATIONS PREFERRED: A bachelor's degree is preferred. An industry credential in program/project management is strongly preferred. Experience in developing workforce solutions and managing workforce programs. Experience working on engagement or sales teams. Working knowledge of Program/Project Management. Experience managing or coordinating adjunct instructors is also preferred. Experience working with computer-based student registration systems, as well as grants and data reporting. Experience in Community College or workforce training environment is also preferred.
PAY BAND:  4
STARTING SALARY:  Maximum starting salary, $55,000. Based on related experience.
APPLICATION DEADLINE: Applications will be accepted through July 25, 2022.   To apply for this position, please visit https://jobs.vccs.edu/postings/48803
CONTACT INFORMATION: Emily Duncan, Recruitment Coordinator Email: employment@reynolds.edu


Reynolds is committed to hiring and retaining a racially diverse, culturally competent staff at all levels of the organization who reflect the demographics of our students. We also believe in providing an ongoing investment in our faculty and staff to deepen their skills and competencies to serve the full range of our student population.
Reynolds is one of the largest community colleges in Virginia and serves Virginia's capital city and five nearby counties. Annually, our four campus sites serve approximately 13,000 credit students and provide training for 7,400 students through the Community College Workforce Alliance. Additional information is available at the College's Website:
www.reynolds.edu
.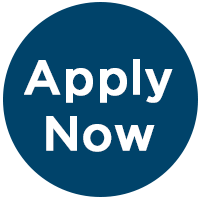 ---
J. Sargeant Reynolds Community College does not discriminate on the basis of age (except when age is a bona fide occupational qualification); color; disability; gender identity or expression; genetic information; military service; national origin; political affiliation; pregnancy, childbirth, or related medical conditions, including lactation; race (or traits historically associated with race including hair texture, hair type, and protective hairstyles such as braids, locks, and twists); religion; sex; sexual orientation; veterans status, or any other non-merit based factor in its employment opportunities, programs, services, and activities.