Employment Opportunities
Advising Services/Contact Center Specialist
(Education Support Specialist II)
At J. Sargeant Reynolds Community College, we are committed to the success of all students. We believe all students will reach their full potential when we create conditions that allow it and it is our responsibility to do so. We are mindful that equitable outcomes are only achieved through intentional action that eliminates barriers to achievement. Successful candidates for positions, regardless of job duties, must embrace the responsibility to serve all students so that they may succeed and prosper. Reynolds is currently seeking applicants for two Advising Services/Contact Center Specialist positions which will be assigned to Enrollment Management and Student Success on the Goochland Campus or at The Kitchens.
TYPE OF APPOINTMENT: Part-time hourly position without state benefits. Part-time employees are restricted to working approximately 29 hours per week or less, not to exceed 1,500 hours annually. Position is funded through April 30, 2022, further employment will be based on funding availability.
DUTIES: The Advising Services/Contact Center Specialist will offer support by providing information, advice and guidance in the areas of admissions, registration, course offerings, curriculums, and general college information to new and continuing students on. Utilizing exceptional customer service skills, this position will assist students in person, virtually and answer/respond to incoming phone calls and emails; provide accurate and timely information to prospective students, current students, faculty, staff and public while providing appropriate college services and maintaining an environment that is professional, and student centered. This position will work mornings and evenings and must have schedule flexibility to accommodate peak periods and may telework if required. The college is seeking applicants to fill two positions, one will be located on the Goochland Campus and the other will be located at The Kitchens at Reynolds.
QUALIFICATIONS REQUIRED: Working knowledge of academic requirements, and college operations. Some knowledge of state and federal financial aid regulations and advising services processes. Working knowledge of the use of personal computers with current software programs including educational software and Microsoft Word, Excel and PowerPoint. Demonstrated ability to advise students and provide a high level of customer service to students, parents, faculty and staff. Demonstrated ability to communicate and work effectively with multi-cultural populations that support diversity, cultural understanding and inclusion. Ability to organize work, make sound decisions and work independently. High school diploma or equivalent. The selected candidate must be able to pass the college's pre-employment security screening.
QUALIFICATIONS PREFERRED: Current experience delivering exceptional customer service in a busy environment is preferred.
STARTING SALARY: Starting hourly rate is $13.63.
APPLICATION DEADLINE: Applications will be accepted until the position is filled.
To apply for this position, please visit https://jobs.vccs.edu/postings/36617
CONTACT INFORMATION: Emily Duncan, Recruitment Coordinator Email: employment@reynolds.edu


Reynolds is committed to hiring and retaining a racially diverse, culturally competent staff at all levels of the organization who reflect the demographics of our students. We also believe in providing an ongoing investment in our faculty and staff to deepen their skills and competencies to serve the full range of our student population.
Reynolds is one of the largest community colleges in Virginia and serves Virginia's capital city and five nearby counties. Annually, our four campus sites serve approximately 13,000 credit students and provide training for 7,400 students through the Community College Workforce Alliance. Additional information is available at the College's Website: www.reynolds.edu.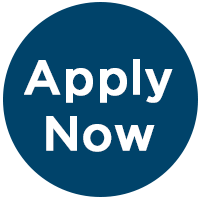 ---
J. Sargeant Reynolds Community College does not discriminate on the basis of age (except when age is a bona fide occupational qualification); color; disability; gender identity or expression; genetic information; military service; national origin; political affiliation; pregnancy, childbirth, or related medical conditions, including lactation; race (or traits historically associated with race including hair texture, hair type, and protective hairstyles such as braids, locks, and twists); religion; sex; sexual orientation; veterans status, or any other non-merit based factor in its employment opportunities, programs, services, and activities.