Employment Opportunities
ASSISTANT COORDINATOR/INSTRUCTOR FOR HEALTHCARE PROGRAMS, #FA421
At J. Sargeant Reynolds Community College, we are committed to the success of all students. We believe all students will reach their full potential when we create conditions that allow it and it is our responsibility to do so. We are mindful that equitable outcomes are only achieved through intentional action that eliminates barriers to achievement. Successful candidates for positions, regardless of job duties, must embrace the responsibility to serve all students so that they may succeed and prosper.
The Community College Workforce Alliance (CCWA) is the comprehensive, combined regional workforce development team created as a partnership between John Tyler and J. Sargeant Reynolds Community Colleges. Both colleges are multi-campus colleges serving the greater-Richmond area. CCWA serves over 700 businesses and approximately 12,000 participants annually through customized contract training and open enrollment offerings. The position will be assigned to CCWA with the physical work location being on the Chester Campus of John Tyler Community College.
TYPE OF APPOINTMENT: Full-time twelve-month professional faculty-ranked position with teaching responsibilities. Salary commensurate with the education and experience of the applicant. Salary range: $59,441 - $65,000.
QUALIFICATIONS REQUIRED: Considerable knowledge of training and development for entry to mid-level positions within healthcare certification programs. Knowledge of adult training methods, curriculum design and development, and evaluation methodology. Demonstrated ability to facilitate customized certification training programs to targeted industries. Demonstrated ability to communicate effectively, orally and in writing, with a diverse population of training participants, faculty, staff, and business and community partners. Demonstrated ability to conduct professional presentations to employers and workforce partners. Demonstrated ability to organize, manage, and prioritize multiple tasks and maintain accurate records; and complete projects and assignments independently with minimal supervision. Associate's degree or a bachelor's degree in healthcare or a related field; applicable training and work experience may be substituted in lieu of degree. The selected candidate must be able to pass the college's pre-employment security screening.
QUALIFICATIONS PREFERRED: Experience working as a trainer for a higher education program for healthcare certifications or experience working in a healthcare settings with direct experience as a clinical medical assistant or EKG Technician. Experience in training and program development with a diverse and multicultural population of adult learners.
POSITION RESPONSIBILITIES: CCWA's primary mission is to provide quality workforce training solutions to the greater Richmond/Crater area. Upon hire, the Assistant Coordinator/Instructor for Healthcare Programs will teach the NHA Clinical Medical Assistant, NHA Phlebotomy Technician, NHA EKG Technician, and AHA Healthcare Provider CPR programs. This position will facilitate instruction between Reynolds and John Tyler Community College sites, as well as employer and workforce partner's locations within Central Virginia. The instructor will develop curriculum, perform quality controls checks of the certification curriculum, maintain lab equipment, ensure pickup of biohazardous waste and sharps containers and be available for employer meetings to act as the subject matter expert for the curriculum. The ability to teach in a healthcare laboratory, classroom, and online format is required.
APPLICATION PROCESS: Review of applications will begin July 26, 2021. Applications will be accepted until the position is filled. To apply for this position, please visit the VCCS Jobs Portal: https://jobs.vccs.edu/postings/35020
For full consideration, the cover letter and curriculum vitae/resume should be received with the online application. Unofficial transcripts and other supplemental materials may be submitted with the online application. Official transcripts will be required upon hire.
CONTACT INFORMATION: Emily Duncan, Recruitment Coordinator Email: employment@reynolds.edu


Reynolds is committed to hiring and retaining a racially diverse, culturally competent staff at all levels of the organization who reflect the demographics of our students. We also believe in providing an ongoing investment in our faculty and staff to deepen their skills and competencies to serve the full range of our student population.
Reynolds is one of the largest community colleges in Virginia and serves Virginia's capital city and five nearby counties. Annually, our four campus sites serve approximately 13,000 credit students and provide training for 7,400 students through the Community College Workforce Alliance. Additional information is available at the College's Website:
www.reynolds.edu
.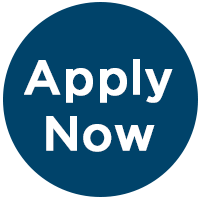 ---
J. Sargeant Reynolds Community College does not discriminate on the basis of age (except when age is a bona fide occupational qualification); color; disability; gender identity or expression; genetic information; military service; national origin; political affiliation; pregnancy, childbirth, or related medical conditions, including lactation; race (or traits historically associated with race including hair texture, hair type, and protective hairstyles such as braids, locks, and twists); religion; sex; sexual orientation; veterans status, or any other non-merit based factor in its employment opportunities, programs, services, and activities.