Administrative & Office Specialist III/ Fiscal Technician Assistant
(Position #WO698)
At J. Sargeant Reynolds Community College, we are committed to the success of all students. We believe all students will reach their full potential when we create conditions that allow it and it is our responsibility to do so. We are mindful that equitable outcomes are only achieved through intentional action that eliminates barriers to achievement. Successful candidates for positions, regardless of job duties, must embrace the responsibility to serve all students so that they may succeed and prosper. This position will be assigned to Financial Operations, and will have work responsibilities on the Parham Road Campus.
TYPE OF APPOINTMENT: Part-time hourly position without state benefits. Wage employees are restricted to working approximately 29 hours per week, not to exceed 1,500 hours annually.
DUTIES: The Fiscal Technician Assistant will provide support for the operations of the Accounting, Financial Operations, and Business offices by assisting with the garnishment and on-going payroll process, adjunct payroll processing, cashiering duties and other fiscal assignments as needed.
QUALIFICATIONS REQUIRED: Some knowledge of accounting and bookkeeping principles and practices. Demonstrated ability to analyze fiscal transactions for conformity with established procedures. Demonstrated ability to operate a personal computer using Microsoft Office, database, and accounting software. Demonstrated ability to communicate effectively, orally and in writing, with a diverse population. High school graduate or equivalent.
QUALIFICATIONS PREFERRED: Current experience in high volume customer service and/or academic fiscal environment is preferred.
STARTING SALARY: Maximum starting hourly rate: $18.00 per hour, based on related experience.
APPLICATION DEADLINE: Applications will be accepted until filled.
To apply for this or any other Reynolds vacant position, please visit https://jobs.vccs.edu/postings/44296
CONTACT INFORMATION: Emily Duncan, Recruitment Coordinator Email: employment@reynolds.edu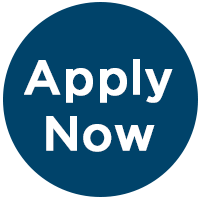 ---
Sargeant Reynolds Community College does not discriminate on the basis of age (except when age is a bona fide occupational qualification); color; disability; gender identity or expression; genetic information; military service; national origin; political affiliation; pregnancy, childbirth, or related medical conditions, including lactation; race (or traits historically associated with race including hair texture, hair type, and protective hairstyles such as braids, locks, and twists); religion; sex; sexual orientation; veterans status, or any other non-merit based factor in its employment opportunities, programs, services, and activities.